Necklaces
A collection reminiscent of Royals of India. Kundan, Bead work, Polki and Jadau were the most popular styles then. Here we have the same styles in quality base material that is free from lead and zinc.
SHOP NOW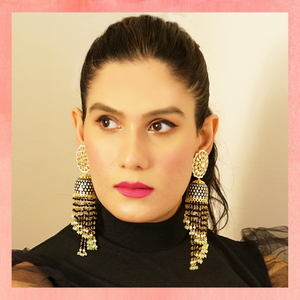 Earrings
A gorgeous collection of Enamel/Meena Earrings thats reflects the culture and colors of India. Most of earrings in this collection are hand painted.
Shop Now
Eternal Kani Shawls
One of the oldest and most beautiful form of art on pashmina shawl; a fashion statement since Mughal era; an intricate art of weaving vibrant floral and paisley motifs on neutral and earthy base is truly a regal piece of art. An exclusive piece passed down to generations as heirloom.
Shop Now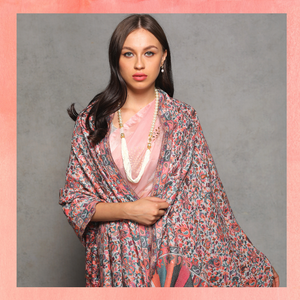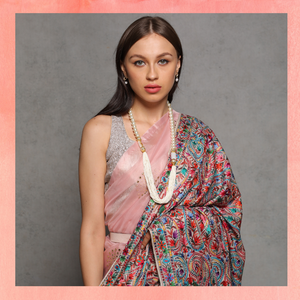 Embroidery Shawls
Luxurious and deftly styled the traditional patterns of flowers, paisleys, leaves and vines in complementary colors on pashmina shawl. Inimitable embroidery created in silk threads giving a lustrous effect on vibrant color base makes it a magnificent art of work.
Shop Now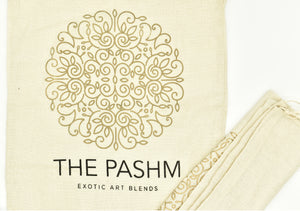 Can't Find Your Favorite Product
Our products are very exclusive and custom made. If the product you are looking for is Out of Stock, don't worry, let us know... we will try to restock that item.
Do you know, pashminas requires special care and must be professionally dry cleaned or laundered before stowage for long periods. Preferred method to store them is a cotton bag as it helps them stay away from damp and keep moths away. That's why to help you keep them safe, we ship our pashminas in special handcrafted cotton bags.
THE PASHM
Pashm is a blend of exotic traditional pashmina art with modern, sophisticated and chic style cashmere. We offer a versatile collection of pashmina shawls, stoles, wraps and ponchos in vibrant colors accentuated with urbane elements and quality product. An array of designs with aura of tradition and glam quotient makes vivacious pieces. Indulge in never seen before, a new color palette for the traditional pashmina designs and embellished cashmere wraps like French Lace, Faux Fur, Shinning Sequins, Woven Shimmer and Swarovski Crystals. We bring to you the Semi-Pashmina, an amazingly soft and feather like weight wraps, a quality of pure Cashmere (Pashmina).
The Pashm presents to you a wide choice of handcrafted and custom made jewelry designed and crafted by a highly talented team in our own workshop. We are committed to craftsmanship and high quality. By imbibing innovation and experimentation to generations worth of experience and knowledge, the Pashm jewelry brand was born from the legacy business of Gold and Diamond jewelry. Our vision is to make fine jewellery accessible to all and take heritage further!